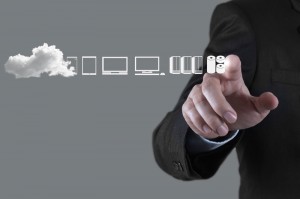 Moving to the Cloud requires a fast, reliable network to ensure high availability to Cloud applications and their data. Critical systems including Cloud backup, SaaS, VDI, VoIP and other critical systems need consistent broadband access to ensure employee productivity, compliance and keep customer service levels high. This begs the question, is your network ready for the Cloud?
Network Assessment for Cloud Readiness
When moving to the Cloud it is important to understand where you may have points of failure on your network before they happen.  Consider starting with a Network Assessment. By simulating peak loads for voice and data on your network, you can identify weaknesses in a controlled environment. By proactively monitoring your network, you can ping to measure packet loss, latency and uptime; also, you can identify bottlenecks for failure, allowing you to fix problems before they happen. Avoiding unnecessary downtime and/or data loss improves employee productivity and helps ensure compliance.
Maintain Network Security and Compliance for Consistent Computing Access
Malicious attacks, including cyber threats and unauthorized access to your network, will not only expose you to loss of critical data.  They may also degrade your network performance. Unauthorized network use by employees may also consume bandwidth that slows down your network. Unauthorized video streaming and access to unauthorized websites contribute to a slow network.
Upgrade or Improve Network Performance
There are many options to create an affordable wide area network. Software Defined Wide Area Network (SD-WAN) is an emerging option to create secure, reliable access to your Public or Private Cloud Services. This new technology, which provides centralized management and policy-based enforcement, makes it faster to deploy and easier to manage multiple remote sites.
Depending on your requirements, you may be able to use inexpensive broadband that performs like secure and high-bandwidth Enterprise-grade Wide Area Networking. To find out how, contact your Network Specialist today and ask for a network assessment.